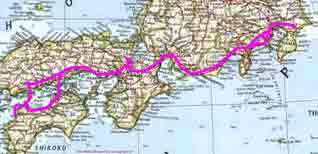 Japan 2004

The map shows my route. These two are the main pages:

Some auxillary pages:

Photographs in the first two are thumbnails, but this may not be obvious since I turn off borders. (Thumbnail means, click it for the whole image: a larger view. In this particular report, thumbnails might link to more detailed pages, rather than just bigger images.) The last four links will be slow-loaders, as they all contain full-sized images.

This site is one of many in the Rec.Travel Library.