January 7, 2018

Back from the East, holiday travel. On the last day, dropped in on the first Washington Monument en route to the aerodrome. Contrast with the Indian Watchtower we visited on Thanksgiving Day. The Watchtower is 70 feet tall, finished 1932; while that Monument's only 40 feet, rebuilt in 1936 by the CCC.
Rome2Rio.com is a site which generates up-to-date info for all available modes of public transport between any two city pairs entered, not just flights.
December 2, 2017
Incredible -- Flags of Russia. It's a blog, so maybe start at the beginning with the atom-splitting bear of Zheleznogorsk.


Back in July I was railing against autoplay on News pages; the Firefox about:config solution involves changing the image.animation_mode and media.autoplay.enabled settings.


Great new pic of Jupiter from Juno's Perijove 09. Also, the Great Red Spot from Perijove 07.


Two new buses -- the Volkner Mobil's Performance S, a private, luxury coach which can carry its own auxilliary car. And I might like to try the new Cabin 'boutique' sleeper bus which runs overnight between San Francisco and LA. It has two levals of capsule-hotel style pods the weary traveler can stretch out in. A short video review of the experience.
September 30, 2017
Whoa, where have I been? Nowhere special, but my computer troubles are finally resolved and completely back online now, so check back again for the occasional update.
June 6, 2017
New, official Elton John videos for Tiny Dancer and Rocket Man. That 'Tiny Dancer's so LA, so evocative; I wish I could share it with David.

Imagery from the heavily-shielded Juno probe, compiled from its Perijove 05 and Perijove 06 passes over Jupiter. It's all kinda twitchy because the spacecraft's rotating at about at about 3/min.
April 16 - Happy Easter!
According to The Telegraph, the world's coolest passports are apparently issued in Scandinavia and Canada. Also shows some interesting entry stamps, like Easter Island's.


Concerning two million-dollar 'face' gold coins -- a 221-pound Canadian Maple Leaf, and Australia's One Tonne Gold Coin. One of the Canadians (apparently, about twenty were minted) was recently stolen from a museum in Berlin.


Ah, 'Fantasia' -- "a new form of musical entertainment," according to our host, Deems Taylor. Saw it in the theater at least three times in the 70s (once, at Radio City Music Hall), and I'm now in possesion of the original 'Disney Classics' restored version, with its aggresively stereo Fantasound soundtrack. My favorite sequences are the abstract Bach at the beginning, and the mythological Beethoven. Also wondering about what was cut in the latter, this side-by-side comparison with & w/o Sunflower shows all. Plus another, related YouTube, the movie's original Claire de Lune, initially cut but surfacing a little later with some version of 'Blue Bayou' for the music; don't care to know which.
December 19, 2016
Christmas is here and at night the neighborhood's all aglow with twinkly lights. Something new this season, solid-state LED lasers projected through rotating multi-image lenses which create a galaxy of moving dots on garage doors and suburban façades. They're usually red and green, apparently a price war among big box retailers has them selling the 'Star Shower' for $40. That company also markets a Patriot version, in red and blue; but I was intrigued when I spotted a nearby house projecting the most desireable blue and green combo. Further research indicates its source probably the much more expensive Bliss Lights or the sold-out-this-season Laser Christmas Lights. Who were the 1970s pioneers of these laser displays? Ivan Dryer, the 'Laserium' guy; and especially Rockne Krebs.
December 4, 2016
Here's a company, Supernova, which sells a blue taillight for bicycles. Since this isn't legal in many jurisdictions, they've posted a handy state-by-state list of blue light laws. I'm now wondering about green, and purple -- the latter may be too close to law enforcement's special blue wavelengths. Speaking of green, there's a new Wal*Mart-supported initiative which surfaced around Veteran's Day -- replace one of your porch-lights to "support the troops." There's several in my neighborhood (one house even has four) but at first I guessed these were simply devout Muslims, green being the color of Islam and emerald lights, a common night-time indicator of mosques.


Someone is stealing sunken WWII battleships (possibly for their low background steel).
October 29, 2016
Halloween and The Holidays are here, so it's time to talk about Chocolate. In Vox, they rank Halloween candy (worth reading just for the anti-raisin rant of #23); plus a couple opinion pieces, Why Milk Chocolate is Better Than Dark Chocolate and Megan Garber won't brook any discussion, in the Atlantic -- Milk Chocolate is Better Than Dark Chocolate The End.
(Update to the latter, in reaction to its comments.)
August 28, 2016

Back from the travels, a very successful voyage to far Cathay: more flags added. Also, a list of personal flags.
February 27, 2016

The Four Brothers, last month
December 26, 2015
Happy New Year!
From The Commercial Zen of Muji by Silvia Killingsworth, in the New Yorker:
The colors, patterns, and materials are generic, but everything, from toothbrush holders to storage boxes, comes in pleasing shapes.
[Their] compact all-white appliances are described by a display sign as having "a square shape tinged with mellow roundness."
Its advertising conveys the sense that life without logos, loud colors, and sharp edges is peaceful and free of distraction and excess.
May 17, 2015
April 5, 2015
Always enjoy Old Time Radio; have recently discovered Airchecks, audio archives of several minutes to hours of some radio station, now a broadcast from the past. First I came across was this whole day from 1939 of WTOP at archive.org, then more recently an hour from Top 40 KVIL in '67 at soundcloud which is gone now, probably because it hadn't been 'scoped', where most of the songs' middles are removed. Seeking the sounds of my youth led to this WPGC tribute site which has both triva and airchecks, but unlike there, this DJ's blog posting has links to some unscoped MP3s from that station 1963-1972.


airportcod.es provides access to a fun fact about your favorite aerodrome via an attractive interface.


This looks tasty -- The Leviathan.
February 1, 2015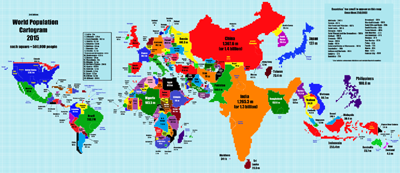 January 18, 2015
BoredPanda photos of abandoned building stairwells in Eastern Europe


Today's A.A.Milne's birthday, so it's Winnie the Pooh Day.
August 30, 2014
Fascinating -- Campanologomania -- why is the dumb-bell, change ringing and more


Tower Records on Sunset in 1971 (10-minute video)


Also in Slate, in one of their blogs, Why Does ISIS Have So Many Names?

the New York Times, LA Times; ABC, CBS and NBC all use 'ISIS'. However, the US government uses 'ISIL', for Islamic State of Iraq and the Levant.

Initially I attributed the difference to an assumed ignorance of the Levant Also contrast Obama's neutral rendering of "ISIL" (almost rhyming with "pencil") with the sinister, hissing "ISIS."
And FYI that second "S" actually stands for "al-Sham" (Arabic for the Levant).
July 29, 2014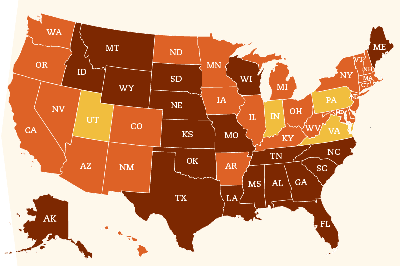 Almost looks like Red State, Blue State, doesn't it?
June 24, 2014
May 25, 2014
From Detroit, Fordite -- 'gemstone' laminates formed from layers of enamal paint.
February 17, 2014

The configuration of the top-center of my new dual-flush toilet has an athropomorphic, mournful expression.
Brian Eno released a secret, to-the-trade only CD of ambient sounds in 1989, called Textures, now available on YouTube. Interesting, but I listen to the older Evening Star more often.


A new day trip, when you go to Venice (and everybody should go to Venezia at least once) -- the technicolor town of Burano. The name reminds me of the Soviet space shuttle and the neighboring glass island of Murano.