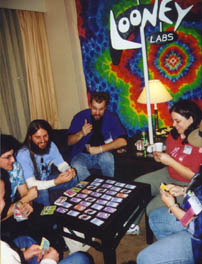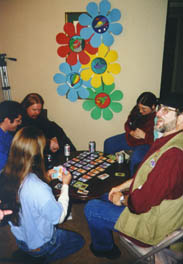 Once again the Pop Tart Cafe was a total blast. This time, the spotlight was on our new game Chrononauts, and it was a major hit. It was being played almost constantly at two of our four main gaming tables, as you can see here.
On the left, the table at the front...
...and on the right, the table at the back.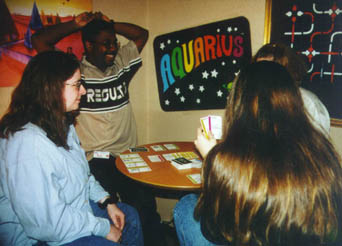 In the other corner, we played a variety of games during the day, including Fluxx, as seen here.
At the center table, people were usually playing with pyramids, in particular IceTowers, as you see Eeyore and others playing below.
We couldn't get the bed removed this time, so we put a tabletop out on the bed, as you can see in the bottom left photo, where Dale and others are playing Aquarius.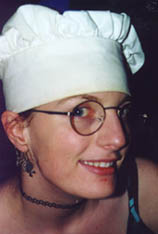 As usual, Alison spent a lot of time being the Pop-Tart chef/waitress, but this time Gina wore the chef's hat quite a bit as well.
Below is a glimpse inside the Pop-Tart kitchen, this year with a full 21 varieties. (Note new 4 slice toaster.)