Greetings from Andy in Amsterdam!
I've been having a great vacation, but I've also been getting some work done. Here's a look at my images for the Icehouse Tournament Medallions this year: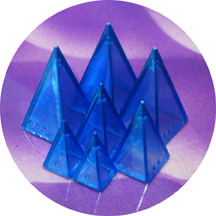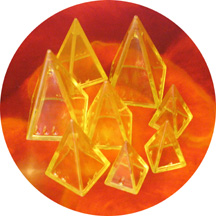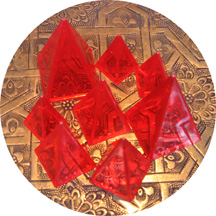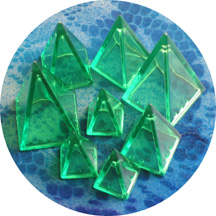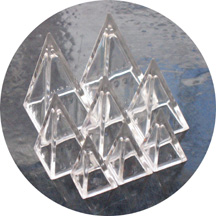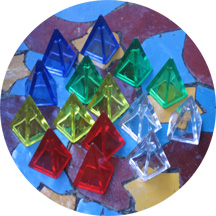 As you can see, I'm using the tables in the Amsterdam coffeeshops as colorful backgrounds. Those who've been to Amsterdam might even recognize some of these tables! Either way, you can click on each one to see the context in which each photo was taken.
You may also notice that each grouping contains 15 points worth of pyramids, as a reference to this being our 15th annual tournament.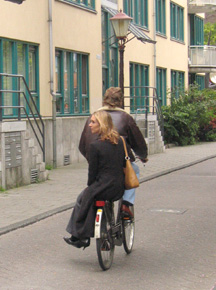 Naturally, I've been taking LOTS of other photos (well over a thousand, at last check) but I'd like to share just one of my recent favorites.
Bicycles are everywhere in this city, and it's not uncommon to see someone riding on the back of a someone else's bike, as seen here. On the other hand, it's been quite difficult to capture a moment like this, since they zoom by quite quickly. (Hey Russell -- thanks again for loaning me your most excellent camera, Dude!)
Anyway, I'll be home in a few days....

---

| | |
| --- | --- |
| Note: Most of the stuff on these web pages was created by me and I'll be sad if you steal it. In other words, copyright © 2004 By Andrew Looney. | Last update: May 28, 2004 |