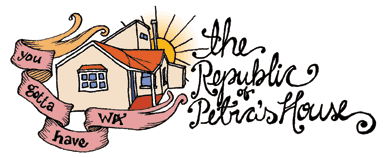 Moving on to the interior views...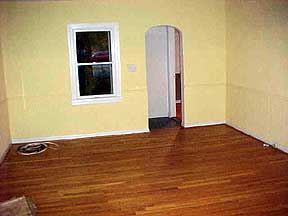 This here's the living room. Just out of the picture on the right is a BAR. With mirrored shelves and roll-out wine racks and everything. I think I need to start drinking.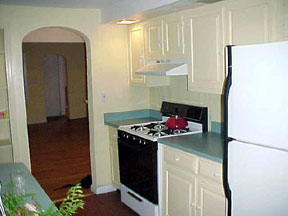 Looking from the kitchen into the living room.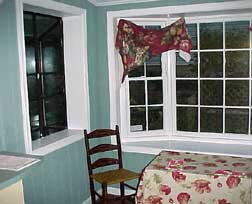 And we even have a breakfast noooook. Say that word again: noooooooook. Yeah.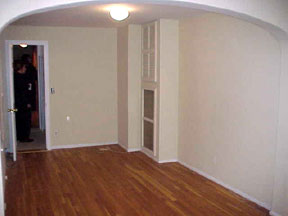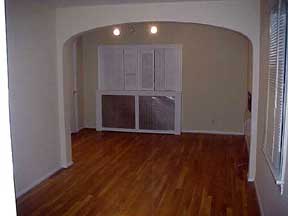 Both ends of the big downstairs bedroom, which will be split in two with bookcases and soundproofing to accomodate my charming housemates.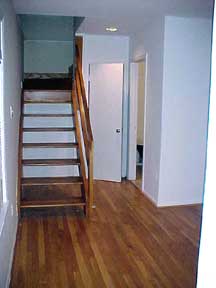 The glorified hallway/study area. It's bigger than it looks. The staircase leads up to my bedroom.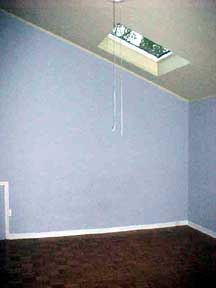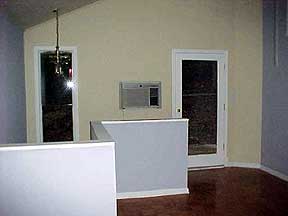 Which looks something like this.
Hooray! We have a claw-foot tub! And an icky brown sink. But we have eeeeevil plans for this room, involving lots of paint and possibly some fake greenery. Heh heh heh.
Thank you for visiting! Please come again! Preferably when we have furniture!