Selling my Purple Car, Part 2
Last week I put my purple 1987 Dodge Omni up for auction on eBay. I was pleased to see it get many bids, and it sold for $255!
However, after talking to the high bidder, we mutually decided to cancel the deal. It turns out he hadn't really read the listing as closely as he should have... he was figuring he'd get outbid anyway, and was surprised to find he'd won. The show-stopper was the realization that the would-be buyer doesn't know how to drive a clutch! Considering the condition this car is in, it's just not a good idea to be trying to learn to use a manual transmission by buying this vehicle and trying to drive it home.
So I'm offering my car for sale again this week. Please read this carefully before bidding!

Here's a review of the important points:
This car has been driven for 146,272 miles.
It still runs, but it has a bunch of problems.
It's due for Maryland Emissions Testing by April 12th, and I don't think it will pass.
It's a manual transmission, and second gear is sometimes sticky.
It stalls easily. (Not only do you need to know how to drive stick, you need to be good at it.)
It has a really cool glass gear shift knob!
A small hole has rusted through under the gas pedal, due to a tiny leak in the windshield. (See photos of rust damage.)
Included are a set of 3 official 1987 Service Manuals, covering Wiring Diagrams, Engine, Chassis, & Body, and Electrical Fuel & Emission
The stereo is broken.
The passenger-side wind-shield wiper is broken.
Specs: 2.2L Carburated, Flat Rockers, 8 Hole Crankshaft Flange, 4 Bolt Pulley Block casting: 4343830 Crank casting: 5214990 Head casting: 4105782
It's located at our house in College Park, Maryland (near Washington DC).
It's purple!
Please read the original listing for a longer description of this car and its history. Thanks!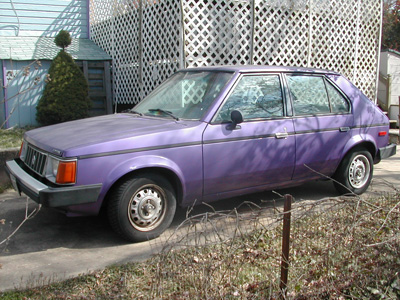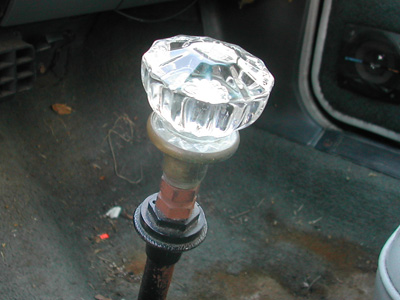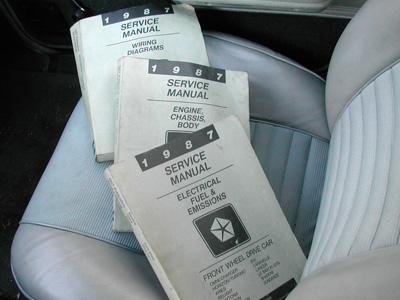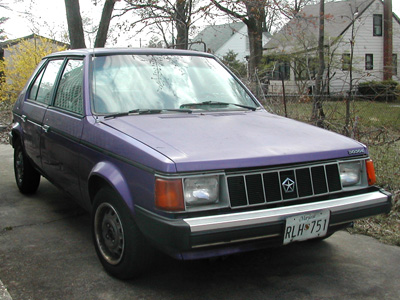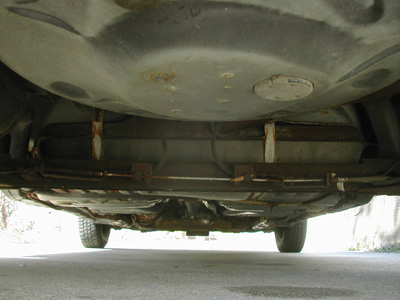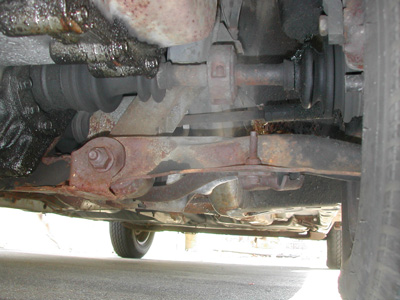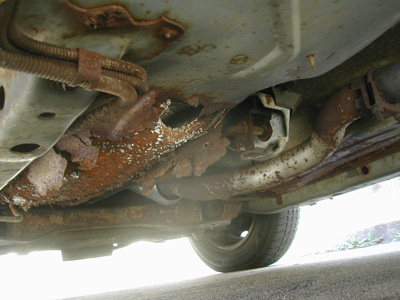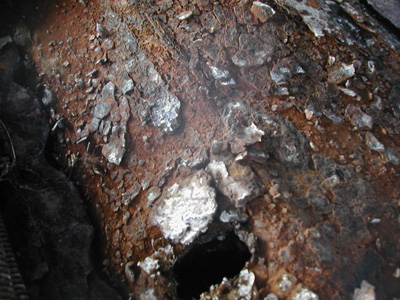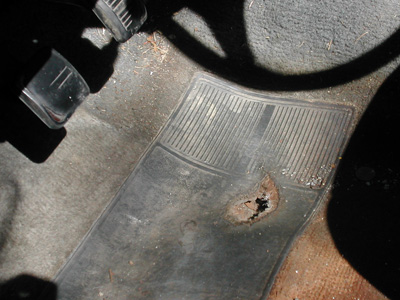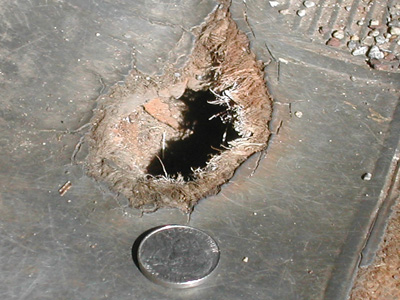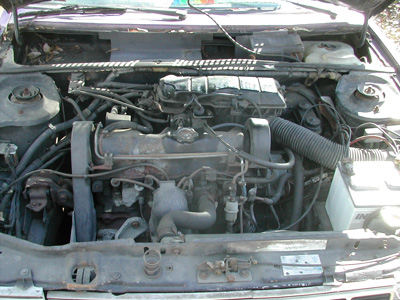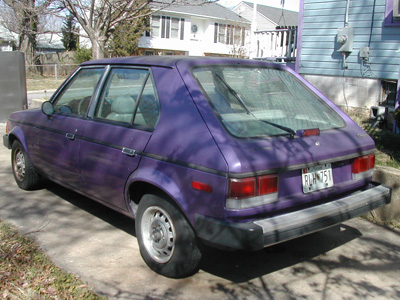 Back to Andy's eBay Page