Please Vote for Our Games!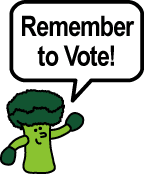 Vote today!
Voting ends at midnight, June 1st, 2003
Looney Labs has two products that are eligible to win the most prestigious award in the game industry, the Calliope!
Nanofictionary is the card game of telling tiny stories, and has been nominated in the Best Traditional Card Game category.
Playing with Pyramids is our guidebook to the Icehouse gaming experience, with rules to 12 of the best Icehouse games currently known. It's been nominated in the Best Board Game Expansion or Supplement category.
Who Can Vote
Anyone who plays games can vote! If you love our games, you can help us win these awards by emailing this page to everyone you know that plays our games. Thanks!
How to Vote
Here are the full instructions. Note: You don't have to vote in every category, just the ones you're interested in. Our categories are Best Traditional Card Game and Best Board Game Expansion or Supplement.
This isn't the first time we have been nominated!
What are the Origins Awards?
Origins 2003 is host to the 29th annual Origins Awards ceremony. At this event, the Academy of Adventure Gaming Arts & Design (AAGAD) will honor the industry's top achievers in dozens of categories. Read more here.
In essence, receiving the Calliope is comparable to winning an Oscar!
Thanks for playing our games!
Now is the time to make plans to join us at Origins this summer!